Royse City Focuses on Strong Schools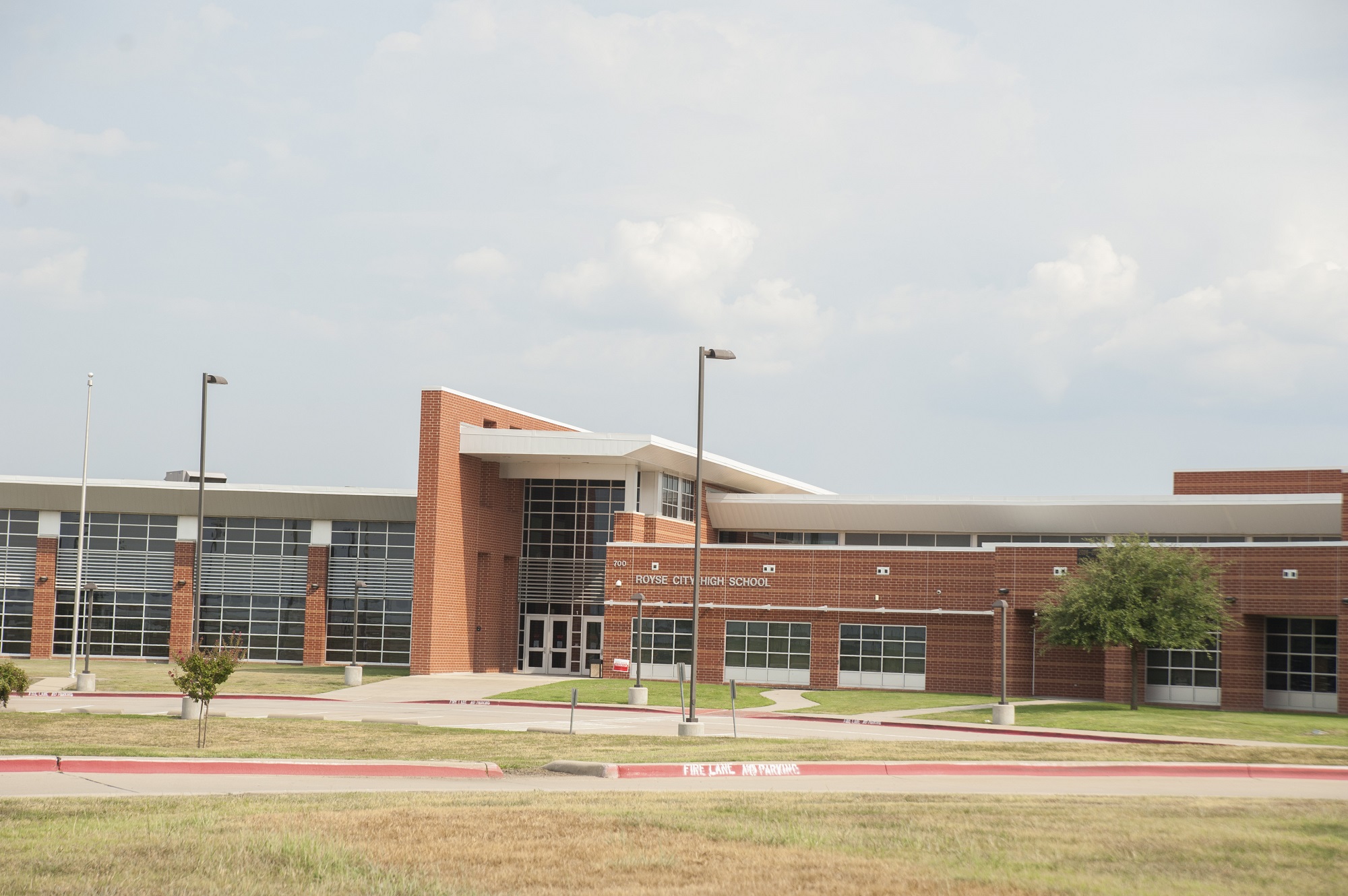 Royse City is growing. More and more people are choosing it as the place to make their lives and to start or grow their businesses. The booming downtown economy factors heavily in this population growth, but so does the quality of life enjoyed in Royse City. One of the reasons it is such a desirable place to put down roots is the solid education that its school system delivers. Royse City is a hometown where opportunity, prosperity, and growth are there for the making and taking.
"Royse City Independent School District (RCISD) is a huge attractor for Royse City," said Russell Ratterree, City Counsel, Place 2 and Realtor. "One of the first things a parent researches when choosing their next home is the quality of the school district and I believe that is a large contributor to the housing boom Royse City is experiencing today. RCISD has a lot to offer. RCISD has a graduation rate of 98% and boasts scores above the national and regional average on the ACT and SAT tests. Utilizing the robust dual credit program, students can graduate high school with an associate degree in addition to their high school diploma."
Kevin Worthy, Royse City ISD Superintendent of Schools, explained why parents feel good about the education their children receive from RCISD. "We strive to hire the best individuals in every position and provide ongoing support and training opportunities for growth. We are intentional about the culture of our district and our campuses. We love having beautiful facilities, but we know that our staff family shapes the experiences of our students. Through sound financial management and planning, our school board has raised the starting teacher salary by more than $8,000 since 2015."
In 2020, RCISD was again one of only six school districts in the United States to be named a National Showcase District for Capturing Kids' Hearts because of administrators' commitment to investing in teacher training and growing a culture that is created from meaningful relationship building. "Capturing Kids' Hearts training is truly a life-changing experience for our educators," said Mr. Worthy. "Being named a National Showcase District for two years in a row is an outstanding achievement for our staff and our campuses. It signals their commitment to nurturing relationships with our students, benefiting them academically and emotionally. I am forever grateful for leaders like Mrs. Kenny Kaye Hudson who brought this program to our schools years ago as it has shaped who we are as a district and has resulted in a positive ripple effect in our community."
According to Mr. Ratterree, just this year alone RCISD has grown by 1,000 students to total over 7,000 students enrolled, and more than 4,000 additional students are expected to enroll in the next decade.
"From an operations standpoint, we are also so fortunate to have a supportive community when it comes to school expansions and new school construction\," said Mr. Worthy. "In 2018, and again in 2021, the Royse City ISD community supported bond measures to address current and future enrollment growth."
"In May, the community voted for a $230 million bond referendum that addressed the growth to build new facilities and enhance and expand existing facilities with no tax rate increase," said Mr. Ratterree. In fact, the school board has voted twice in the last two years to lower the tax rate by 20 cents."
In addition to funding, Mr Worthy credits RCISD's ability to adapt to a growing student population to the staff being empowered and trained to build relationships with students. "With so many new families choosing our schools, it is important that children feel safe, welcomed, and accepted at school," he said.
"The 2021-2022 school year is going to be awesome as we return to more traditional experiences and opportunities for students," said Mr. Worthy. "Reflecting on 2020-2021, we know that teaching and learning will likely never be the same. Our educators have shown the ability to adapt, reinvent, and create unique ways to reach students. We are also keenly aware of the need to focus on social emotional learning and mental health as we plan for a new school year. As we have learned through the years with Capturing Kids' Hearts, in order to reach a child's mind, you must first reach their heart."
To see how "one of the friendliest towns in Texas" is right for your family and business, reach out to Royse City Community Development Corporation today. We are in the business of helping families become part of the community. Contact the Royse City CDC Executive Director, Charles Houk, at (469) 652-0723 or cdcdirector@roysecity.com. Follow us on LinkedIn, Facebook, and Nextdoor.