Summer Fun and the Great Outdoors in Royse City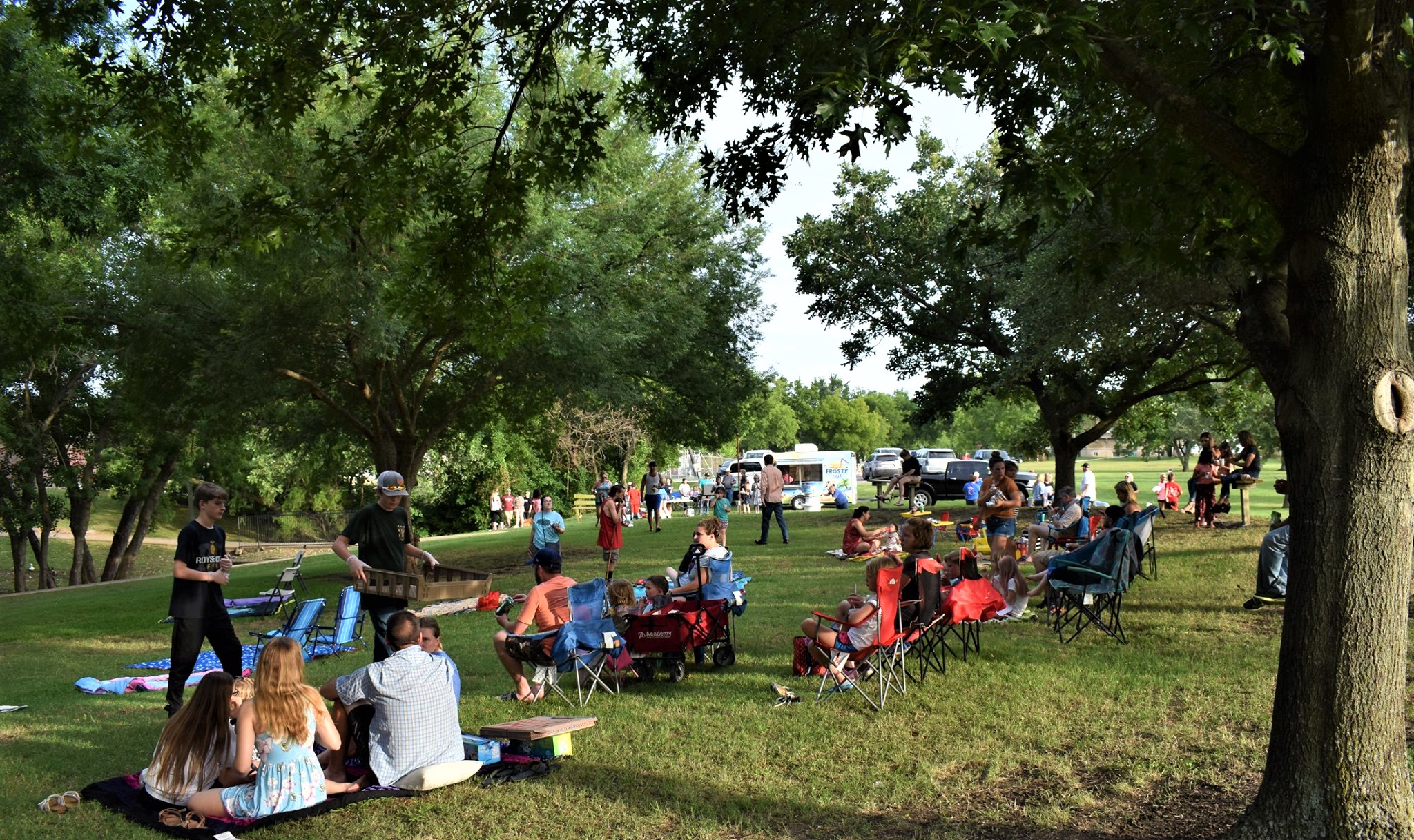 With the arrival of summer, Royse City is ready for outdoor fun and recreation! Whether residents prefer to attend an outdoor festival, a music concert, or other family-friendly activities, they will find plenty to do throughout Royse City.
Royse City's Parks and Recreation Department manages over 40 acres of developed parkland, playgrounds, catch and release ponds, walking trails, baseball fields, and soccer fields. In February 2023, Texas Parks & Wildlife stocked 1,000 rainbow trout at the City Lake Park pond at 1100 Live Oak Street in Royse City. Residents can use the hashtag #RCtrout to show off their catch!
By partnering with local developers, Royse City's development department and city council work hard to offer residents quality public amenities such as an amenity center, swimming pools, splash pads, sand volleyball, walking/biking trails, dog parks, playgrounds, fishing ponds, golf, open spaces, and picnicking areas. In addition to the many amenities Royse City offers, the city also hosts summer programs, festivals, and other recreational activities. Explore and experience a spectacular summer in Royse City!
Music on Main Street and More
Summertime events and festivals provide the perfect opportunity for those looking to enjoy Royse City's hometown-Texas culture. Whether residents attend the Annual Car Show, Youth Fishing Event, Celebrating Freedom Festival, or Music on Main, they can surely experience the town's culture firsthand. The city hosts Music on Main at Cookston Court every Friday night beginning in mid-April and continues through September. The live music experience begins at 7:30 pm and ends at 9:30 pm. To add to the fun, many of Royse City's Main Street businesses are housed in historic buildings. Get to Main Street early to take a walk through history! As you browse the latest fashions from Main Street's boutiques or enjoy tasty creations from local restaurants, bakeries, and breweries, you can appreciate Royse City's historic past.
Local favorites like Anvil Brewing and Native Station Beer Garden Cafe also bring the entertainment outdoors. Anvil Brewing, a pet-friendly restaurant, hosts live music on Tuesday nights and on the weekends. Native Station, a kid-friendly and pet-friendly beer garden, hosts Summer Night Movies Tuesdays at 8:30 pm, Trivia Nights on Wednesdays from 7 pm to 11 pm, and live music on Saturday nights. With so many quality entertainment events and venues, you won't want to miss summer in Royse City!
Fun for the Whole Family; Come to the Car Show!
Every summer in Royse City, residents hit the brakes for Royse City's 15th Annual Car Show. The event occurs Saturday, August 26th, from 9:00 am to 3:30 pm at the Royse City High School parking lot at 700 FM 2642. The event is a fun, family event packed with something for everyone, including raffles, live music featuring local musicians Brandon Bamburg plus Will Kincaid & Random Country Band, and vendors to quench your thirst, fill your belly, and amp up your ride. Last year's event grew to over 210 entries! Most importantly, the event's profits help maintain and improve Royse City's Main Street Historic District.
With events like the annual car show, Royse City residents always have an enjoyable summer. Check out our community page to learn more about life in Royse City.