Back to School; Celebrating CTE and More with Royse City ISD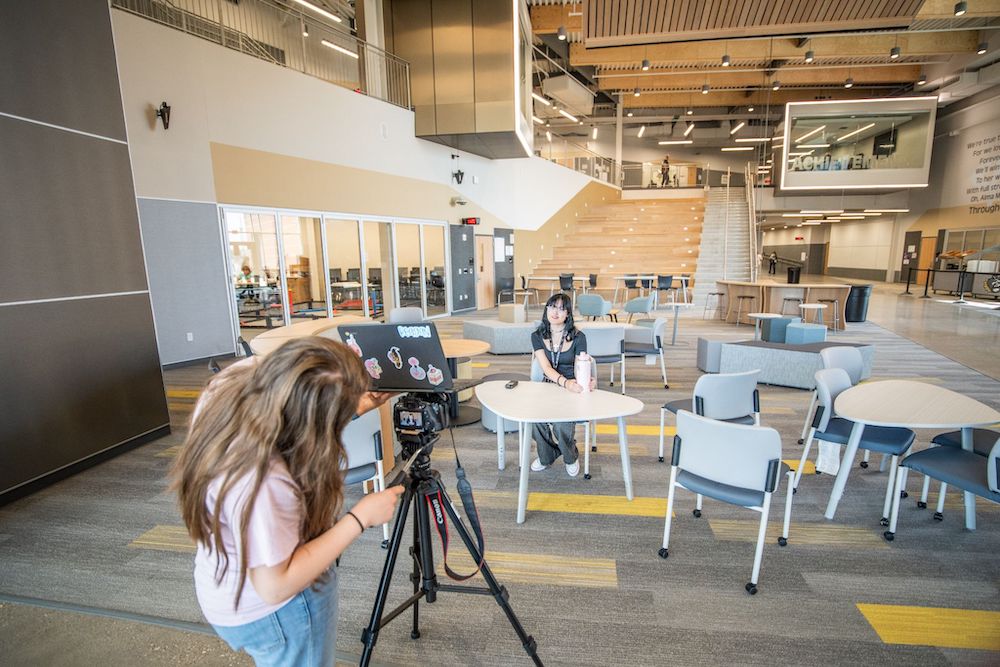 With a new CTE campus and strategic plans in place, Royse City Independent School District (ISD) celebrates the start of another school year! Throughout the year, Royse City ISD will provide meaningful and innovative educational experiences for students across the growing district.
Without increasing property tax rates, Royse City ISD advances local education for a growing population. During the district's Bond 2023 election, voters passed two propositions that will address necessary district expansions. Because of Royse City's rapid population boom, needed facilities like a second high school and early childhood center were suggested and subsequently approved. Moreover, instead of funding projects through property rate increases, projects will be funded by residential and commercial property growth across Royse City ISD.
As a result of Royse City ISD's leadership, the stellar school district attracts businesses, workers, and families to Royse City. With a robust school system complete with associate degree programs, businesses can find a long-term employee pool in Royse City. The city's growing workforce is fundamental to development initiatives within the region and is a major reason why developers looking in the Dallas Metroplex choose Royse City. Keep reading to learn more about why Royse City ISD is fundamental to the community!
Royse City ISD; A Highly Ranked School District
Royse City ISD is a distinguished school district, with around 35% of high school students graduating with their associate's degree. Indicative of the area's population growth, the school system is growing at 10% a year–the 49th fastest growing out of 1200 ISDs in Texas. Royse City ISD also ranks highly within the state of Texas. Within the state, the district ranks in the top 5% for the highest graduation rates and the top 1% for student diversity. With excellent ratings and a strong community backing the district, Royse City ISD continues to be intentional about growing these qualities through district development and workforce initiatives.
Workforce Collaboration with Local Businesses and Leaders
A fundamental goal of Royse City ISD is to create a talented workforce and address local workforce needs. Leaders in the district believe that a strong, diverse CTE Program is essential for both students and the broader community. At the end of their education in Royse City, students are prepared and equipped to either enter their top school of choice or land their dream job. In return, employers have access to consistent talent. To ensure this, the district works closely with local businesses to develop programs.
Adi Bryant, Chief Communications Officer at Royse City ISD, states, "We partner with many local businesses in various ways–through field trips, guest speaking, job fairs for students, job shadowing, donations, practicum/internship experiences, and serving on our local advisory board. We depend on our local industry to guide industry trends, needs, best practices, and the most relevant certifications for our students to receive."
By collaborating with local businesses to create curriculum and programming, the district can help create a direct path from graduation to employment. By the same method, the district helps maintain Royse City's healthy economy. Bryant shares, "Our CTE mission is to inspire, prepare, and empower students to be college, career, and future-ready. CTE directly impacts our community and local workforce by providing pathways that reflect the needs of high-demand, high-wage occupations in our community. We want our students to be future leaders and the first choice in hiring for our local businesses."
New CTE Campus
At the start of the 2023-2024 academic year, Royse City ISD opened a new CTE campus. The CTE campus will offer new programs and creative training experiences. Bryant shared, "Royse City High School opened a new College & Career Academy addition that houses most of our CTE programming. Some of our new program of study offerings this school year include small engine repair, esports, EMT, drones, cybersecurity, and law enforcement. Our largest programs that continue to grow and thrive are health science, business, and agriculture. Our culinary students will help open a new restaurant later in the school year and assist our special needs students in running an in-house coffee bar in the high school library."
The district has also made other adjustments and improvements to CTE programming for the 2023 year. Bryant continues, "We offer 23 Programs of Study and 40 possible industry-based certifications for high school students. Students earned over 700 industry-based certifications last school year! We have also expanded some of our more popular programs to begin at the middle school campuses, and we offer Project Lead the Way at all campuses, including elementary campuses."
Royse City ISD Provides the Foundation for Royse City's Open for Business, Hometown Feel
Not only does Royse City ISD create excellent curriculum and programming, but they execute it through collaborative methods. Before the Bond 2023 election, a Bond Steering Committee met 5 times to study community needs around population growth and finances. Consisting of students, staff, parents, grandparents, and community members, the committee was able to provide relevant and precise solutions. In Royse City, all community members have a seat at the table.
Reflective of Royse City's open-for-business, hometown feel, the district ensures that students feel supported enough to stay in their hometown. Bryant states, "The leadership of Royse City ISD is proud to partner with the communities it serves to provide meaningful learning opportunities and experiences for students. Through strategic partnerships, we can help meet local workforce needs. Students can get hands-on experiences and internships that have the potential to turn into careers right here in their community."
Because of community institutions like Royse City ISD, Royse City is the perfect location for students, families, and businesses to thrive. To learn more about education and workforce resources available, visit our Workforce Page.