Texas Film Commission Announces New Online Exhibit
The Texas Film Commission (TFC) and the Texas Archive of the Moving Image (TAMI) today announced the launch of a new online exhibit examining the history of industrial filmmaking in Dallas. Titled "Mavericks and (M)ad Men: The Industrial Film Legacy of Dallas" and hosted on Google Arts & Culture, the exhibit features 13 videos submitted to the Texas Film Round-Up by Dallas media producers and Texas organizations to tell the story of the independent filmmakers who helped turn the Texas metroplex into an epicenter for commercial film production.
Before Dallas became a popular destination for film and television production, resident creators had already cultivated national renown for a different kind of production—commercial production of newsreels, industrial and promotional films, government and educational films, and television commercials. Showcasing videos from TAMI's online collection, this digital exhibit takes a closer look at a few of the companies and personalities that helped earn Dallas the nickname "Little New York of the Southwest."
More Topics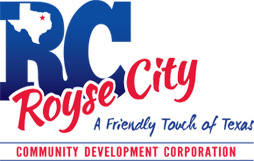 Texas is the top exporting state for 19 consecutive years, and the The Bureau of Economic Analysis (BEA) reports trade up 34% in 2021. Texas is also #1 in foreign direct investment. Read full article.
As the economy continues to gain steam, supply chain bottlenecks have affected a variety of sectors, services, and goods; in part because there simply aren't enough people to move the freight. This shortage of workers is resoundingly felt in the trucking industry since driver shortages were experienced even before the...
Bring your resume to the Royse City, Texas, Holiday Job Fair on December 3, from 1-4 p.m. at the High Point Assembly of God Church, 880 Erby Campbell Boulevard! Sponsored by Royse City Community Development Corporation, Chamber of Commerce, Main Street, and Independent School District, the Job Fair's goal is...